https://ktvl.com/news/local/workers-rally-together-in-medford
by Shelby Reilly for KTVL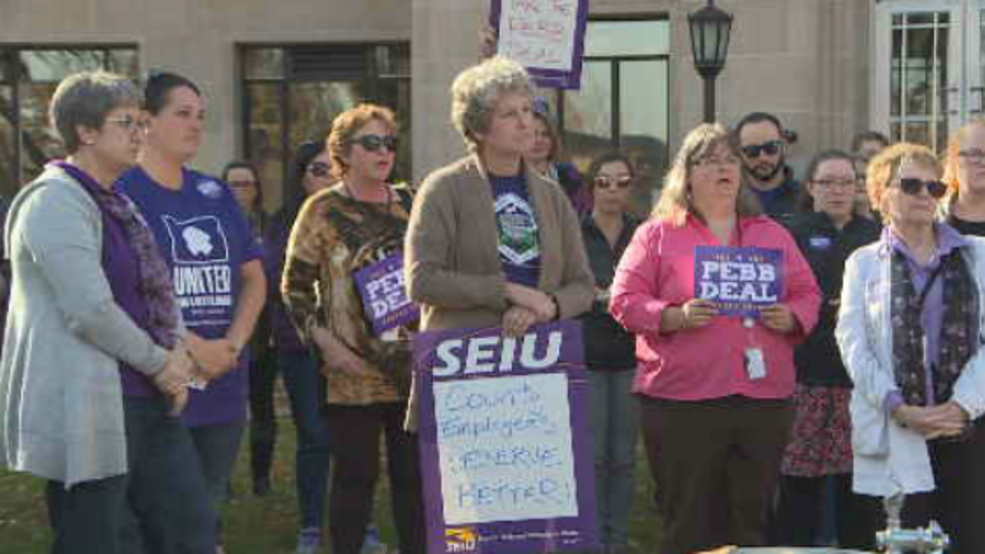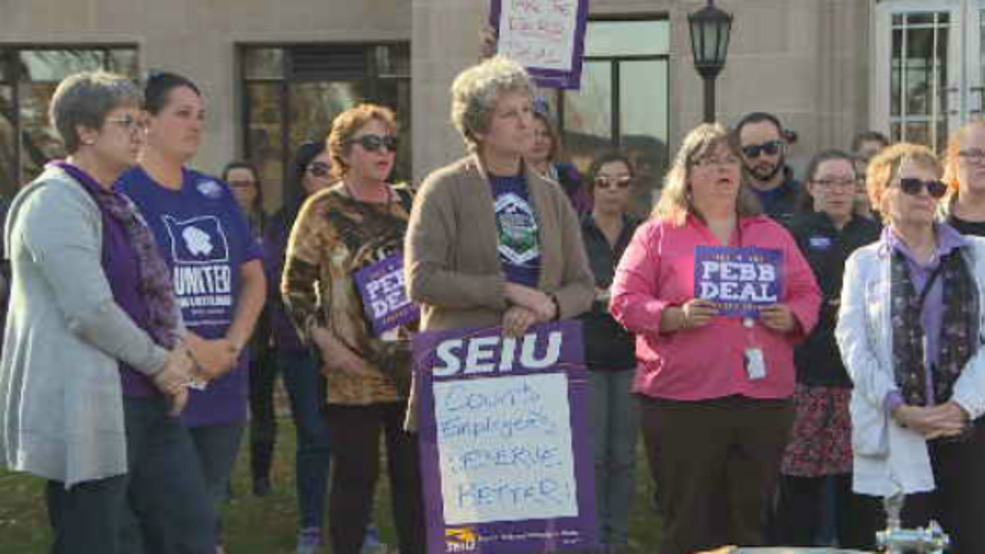 MEDFORD, Ore. — Employees of the Jackson County Employee Association, a chapter of SEIU local 503, rallied in front of the Jackson County building in their fight for a fair contract for improved health insurance and competitive wages.
Employees at the rally said the top priorities are moving the county insurance plan to the Public Employee Benefits Board (PEBB), which they said would offer better coverage for employees and save the county more than $920,000 per year.
"It's been a lot fight and a long journey, and I'm not sure what the county's hesitation is because it is so much better than anything we've ever had," Angela Cruthires, Jackson County Worker, said.
The union also says they are some of the lowest paid in the state, many making close to minimum wage.
"That's an issue. To be working full time, to be working hard, to be paid you know 18-20% less than others in the market, to raise children," Cruthires said.
The rally had different speakers and concluded around 12:30 p.m.
After the speakers were done, those in attendance were able to enjoy pizza with other members of the community.